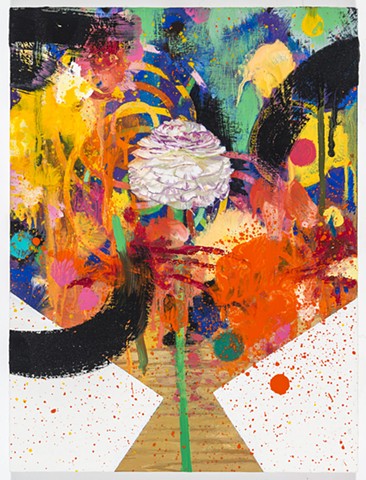 As an Artist I draw upon my conscious and subconscious to produce a work that is on the edge of waking and dreaming, a trance or hallucination. I approach traditional subjects like portraiture and still life with a duel focus on my direct observation and my subjective reaction to what I am making
If I were to paint a white flower the the shape of the painted flower on the canvas could remind me of the moon. Now I am painting both the moon in my minds eye with all my thoughts about it and the flower freshly picked from the garden that sits in front of me. The finished artwork is a physical manifestation in the real world of my reaction to the flower.
Recently I have been making home objects and videos with a very similar working philosophy. links to my youtube videos are in the links section
I am a self funded artist, donations and sales are very welcome. I have priced the available artworks on this site. feel free to contact me if you have any questions.